Instant Home Value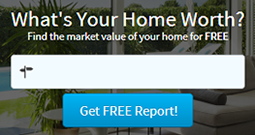 Praise / Our Reviews

You are a True Professional and Without Any Hesitation, We Would Recommend You to Any of Our Friends and Family

"It's been a Pleasure working with you on the Sale of our Home and we thank you for all your help. You are a True Professional! Without any hesitation, we would recommend you to any of our friends and family in the NJ area. Great Job! Thank You!!" - Peter and Marylou
We cannot Thank You Enough for being 100% there for us when Times got Tough. You are Truly the Best as What you Do.

"There are no words to thank you for all you did during the process of selling and buying our new house. You were not just a realtor, but a friend, therapist and confidante during a very stressful time. We cannot thank you enough for being 100% there for us - even when times got tough. You are truly the best at what you do. We send you a million thanks and all the best in the future. You are a wonderful person and will always be so appreciative for all you have done." - The Spitzers
We have No Hesitation in recommending Rahul to anyone looking for a Realtor in Northern NJ

"Very pleased with Rahul. He is a true professional. He was always Helpful, Knowledgeable and Courteous. He resolved all buyer-seller issues expediently and in amicable manner. He was available on the phone at all hours. If we had to leave a voice mail, he got back to us within a very short time. We have no hesitation in recommending Rahul to anyone looking for a realtor in northern NJ." - Debajyoti and Smee Chatterji
Smitha is the Best Realtor. She Truly Puts the Customer First.

"Smitha is the best realtor. She truly puts the customer first. She listens to what the customer needs and puts the customer first. We have used her numerous times and with each transaction, she has worked hard to make the process as seamless as possible. She is also very accessible. Selling or purchasing a home can be very stressful. Knowing that she is just a phone call away helped us get through a difficult time." - Nicholas and Fatima
Clearly Among the Best, On Top of Things, Extremely Knowledgeable, Forceful in Representing our Interests

"Last Friday we closed on the sale of our townhome jointly owned by my brother, Ira and me. I want you to know that from start to finish it was a Pleasure Working with You and Your Team and we were both Extremely Pleased with Your Performance. You displayed Utmost Professionalism throughout and did an Excellent Job marketing our townhouse in a difficult real estate environment. I have worked with many real estate agents. You are Clearly Among the Best. You and Your Team were Always on Top of Things. You are Extremely Knowledgeable about the local real estate market and the housing economy in general. When issues arose, you were Forceful in Representing Our Interests. My thanks for all your efforts on our behalf and please extend our appreciation to the other members of your team" - Michael Krauss
Read All Our Reviews...
Read Our Blog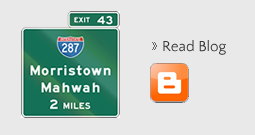 Selling a Home in James Street Commons Morris Twp or other Morris County, NJ Communities
Years of Experience and over 1430+ Homes Closed
With years of experience and hundreds of homes sold, Rahul & Smitha and their team have lots of experience representing a diverse group of clients, from Local New Jersey Buyers & Sellers to Relocation and International/Foreign Buyers, Sellers and Investors. Having won many National and State awards over the years, Rahul and Smitha are exceptionally well-respected Realtors in the industry with high ethical standards and Glowing Reviews. Their team offers a High Level of Expertise, Innovative Technology and Cutting-Edge Real Estate Marketing and Sales Solutions. Before hiring a Real Estate Agent, find out the Right Questions to Ask and Sell with Confidence!
Blending Art and Property.
Combining Global Knowledge with Local Expertise.
Christie's Innovative Marketing

The world's leading luxury real estate brand. Supported by the esteemed art business, Christie's International Real Estate is a global network offering exclusive home and luxury real estate services to buyers and sellers worldwide.



Why Christie's?

Christie's International Real Estate has the unique ability to extend to buyers and sellers of real estate the expert service that Christie's art clients have trusted for centuries. Through this powerful connection, we open the door to an extraordinary global audience of high-net-worth individuals.
All Christie's agents and brokers must exceed their stringent standards based on trust, discretion, and excellence, and demonstrate continued success in property sales.
Our real estate gallery in Christie's New York City auction house, and a presence at many of Christie's 53 offices and showrooms, we offer an incomparable level of tailored service and global visibility. Our unparalleled reach—and our established connections with affluent individuals—can help find the right buyer for your property, whether they are halfway around the world or living right next-door
For those looking to sell their Luxury Estates, we are equipped with the Luxury Marketing Tools needed to ensure your property is presented to a global audience of qualified and interested buyers. Our Affiliates hold numerous records for top property sales worldwide. By choosing us, you can be confident that you have chosen a brokerage that has earned its place in the luxury real estate arena locally, as well as internationally.



What's Your Townhome or Condominium's Value?

Find Your Townhome or Condo's Current Market Value in 1 Minute?




Get a Report Showing Your Neighborhood Home Sales

A Free Report of all SOLD Homes in Your Area